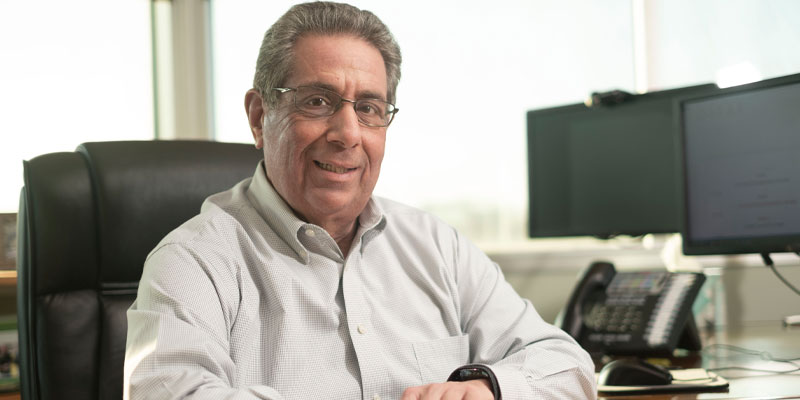 You can't go far without running into a graduate of Suffolk County Community College. With more than 125,000 alumni, Suffolk graduates are living and working in virtually every state in the nation but the majority are right here in our backyard. Many are successful business owners who are helping to improve, enrich or enhance the lives of their neighbors each day. Here are just two alumni examples:
Garritano Certified Public Accountants and CFO's / gsgcpa.com
After graduating from Suffolk with an Associate Degree in Accounting, Gregory Garritano transferred to Stony Brook University and earned a Bachelor's Degree in Economics, followed by an MBA in Accounting from Hofstra University. For the past 30 years, his namesake Islandia-based firm of certified public accountants has employed more than 10 professionals (half of whom are Suffolk alumni!) who are dedicated to offering accounting, managerial and advisory services.
How did Suffolk help you get to where you are today?
GG: As a young high school graduate, Suffolk afforded me many advantages. It was local, which allowed me to work to help pay for school and still help my family at home. It offered a wide array of programs and fields of study to explore while I tried to figure out what I wanted to be when I grew up. It was also affordable, which helped me avoid the crushing debt that many of my peers took on during their educational journey. 
How did accounting become your life's work?
GG: I knew early on that I wanted to be in my own business, even if I didn't know what type of business. Any successful business needs a good accountant, so it seemed like a good place to start. I realized that, in addition to having a talent for number crunching, I was also able to help people understand what all those numbers meant. I was shocked at how desirable this combination was and grew passionate about helping as many people as I could.
What makes your firm unique?
GG: We have been in business for over 35 years with the simple mission to help people. Over the years, we have embraced technology and differentiated ourselves through an attention to detail and dedication to client care. Where many firms gravitate towards the familiar, we have always engaged in the new and complicated challenges that our clients face. It was a natural evolution for our firm when we began to expand into outsourced CFO and related services. Now, we offer a wide array of services that allow our clients to focus on what they love about their business while our team takes care of the financial, back office and administrative tasks. It is empowering for our clients to be able to say "Talk with my CFO!"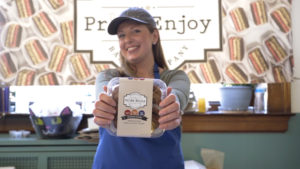 A graduate of Suffolk's Culinary Arts Program, Janel Ordemann launched Pride Enjoy because she saw a need to create scrumptious treats that catered to people with food sensitivities, special diets and mindful eating tendencies. Her products are all-natural, gluten-free and vegan-friendly. Produced in Calverton, they can be found in more than 25 locations throughout Long Island, including Whole Foods, Uncle Giuseppe's Marketplace and Wild by Nature Markets.
How did Suffolk help you get to where you are today?
JO: Attending Suffolk's Baking and Pastry Arts Program helped me prepare for a career as an entrepreneurial baker in many ways. Gaining subject knowledge, making industry connections, and paving the way for job opportunities and industry experience are all things I acquired as as a Suffolk student. I also can't stress enough how much the "Kitchen Math" that's taught comes into play when you have your own business. Learning how to scale recipes by weight, convert them, expand them, cost-out recipes, and calculate margins is crucial for working in the food industry on a professional level.
Why are you interested in allergy-free baking?
JO: As a business, I saw an unfulfilled need. The number of people with food allergies or following free-from diets is on the rise. For some, they have no choice because of serious allergies. There is also a vastly growing group who are voluntarily restricting consumption of ingredients for fitness, animal rights compassion and environmental impact reasons. I'm driven by the challenge of making allergen-free products that mimic conventional baked goods. It's equally grueling and rewarding, yet worth it to be placed in a unique class of trailblazers. I also believe in a movement to eliminate an industry of animal cruelty and enjoy being a for-profit activist through baking.
Any advice for those who are interested in a career in the culinary arts?
JO: Culinary degrees are degrees of passion, so get fully immersed and experience all that it has to offer. Subscribe to culinary publications, read books, try recipes at home, join clubs, watch the food shows, attend industry food events — this is how you confirm that it's the right path for you.
Drew Fawcett