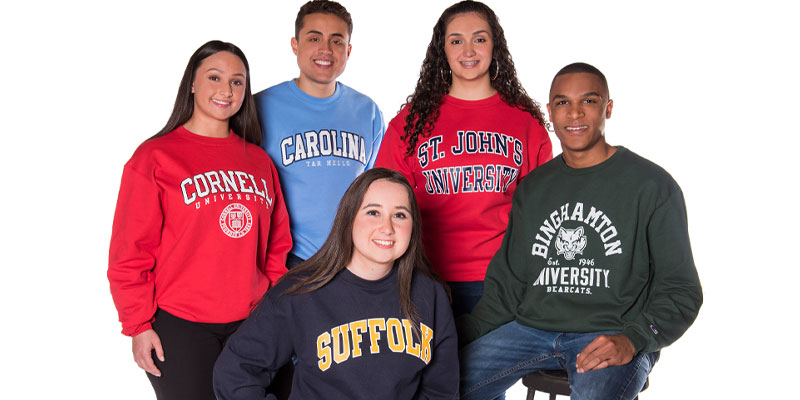 What do you get when you surround yourself with a community of student scholars who seek to challenge themselves intellectually while, at the same time, building bonds of friendship that will endure throughout their college careers and into their professional lives? The answer, of course, is the Honors College at Suffolk. Conceived as a college-within-a-college, it offers interdisciplinary learning opportunities for academically talented and highly motivated students who, most often, have the intention of transferring to a nationally recognized four-year college or university.
Offering a challenging and rewarding environment, Suffolk's Honors College is grounded in a liberal arts tradition and stresses the connections among various disciplines and the tools of artistic and intellectual creativity. It is designed to prepare students for competitive academic programs with an eye toward pursuing careers that require a graduate or professional degree.
"Simply put, our mission is to give students the skills to gain admission to the best schools in the country," says Professor Albin Cofone, College-Wide Honors Coordinator. Small class sizes, study groups, student lounges and individualized attention from faculty create a comfortable and supportive setting for exploring course topics through reading, writing, speaking and listening.
To be considered for the Honors College, incoming students must submit an Honors College application, which is in addition to the application for admission to the College. Entering students need to meet certain criteria and have additional requirements, including an essay, a letter of recommendation, a B+ average and a composite SAT score of 1180 (reading and math) or an ACT score of 24. Students who are accepted and enrolled in the program must maintain a 3.3 cumulative grade point average.
Start Here and Go Anywhere
"We are the launching pad to the college of your dreams," says Professor Cofone. "Our graduates not only gain admission to top schools but, because of the skills learned in Honors, they flourish!  They are ready to succeed at the best colleges in the world." In fact, Honors students from Suffolk transfer to the nation's most recognized colleges and universities.
A great example is Ryan Maloney. "Through Suffolk's Honors Program, I enhanced my analytical skills, honed my writing abilities, and developed a keen interest in American politics and history. I transferred to the University of Virginia and earned my bachelor's degree debt-free," he says. Mr. Maloney is now pursuing a law degree at Cornell University.
For more information about Suffolk's Honors College, please call 631-451-4391 or visit www.sunysuffolk.edu/honors.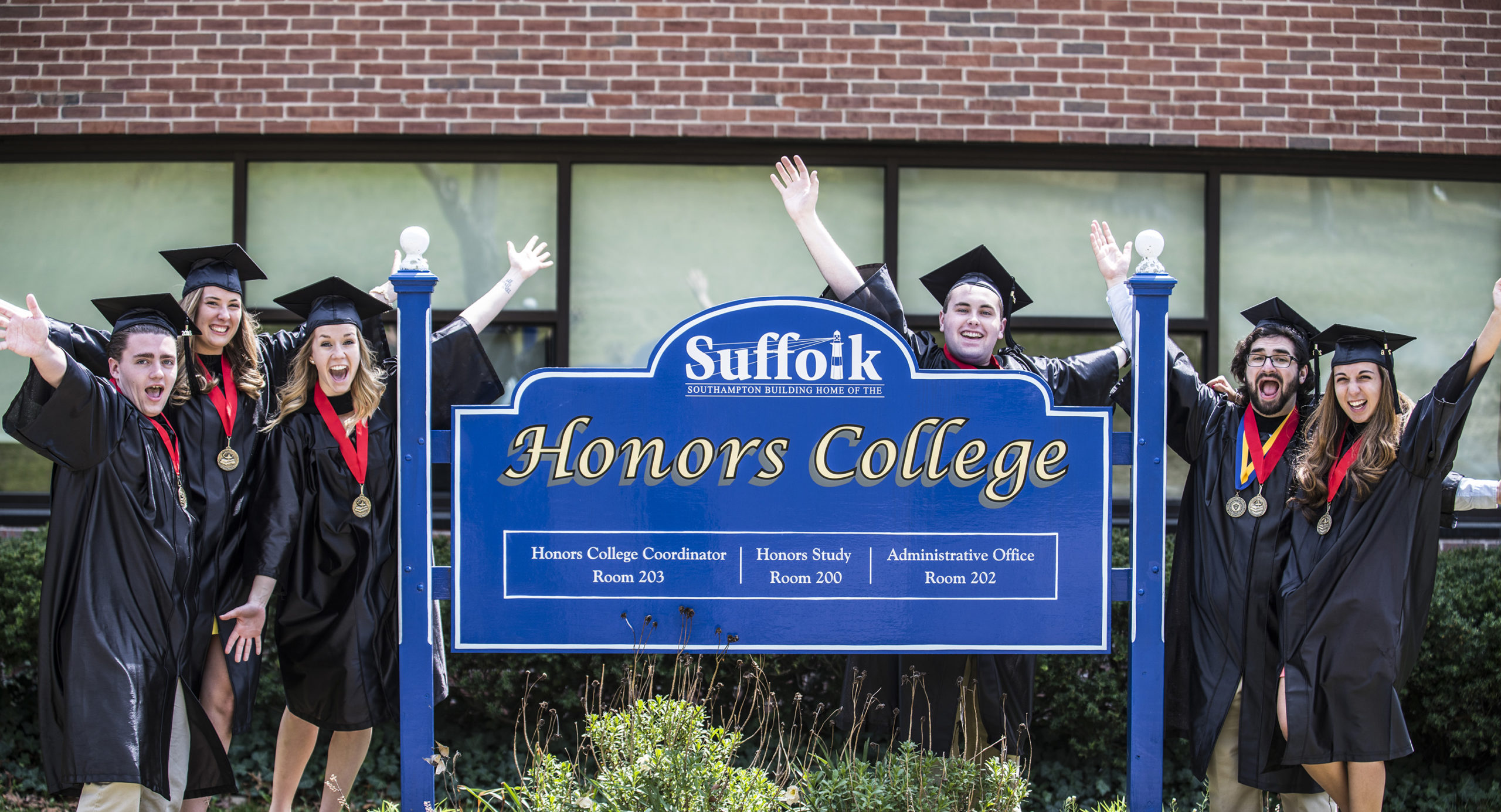 Suffolk's Honors College alumni have transferred to many outstanding institutions, including:
SUNY Binghamton

Boston College

University of Colorado – Boulder

Cornell University

University of Florida

SUNY Geneseo

James Madison University

Johns Hopkins University

University of Maryland

New York University

University of North Carolina – Chapel Hill

University of Pennsylvania

Smith College

University of Southern California

St. John's University

Stony Brook University

Syracuse University

University of Virginia
…and many more.
Drew Fawcett