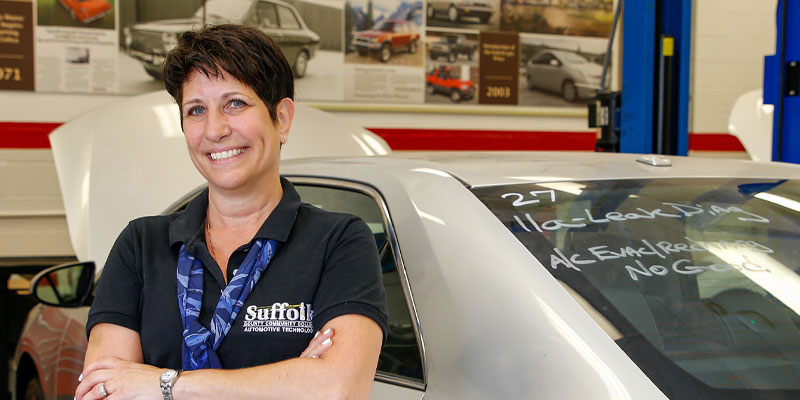 "When I was in high school, I was fortunate that my teachers saw no boundaries between males and females in the technical courses that I took," says Natalie Niemann, Professor of Construction and Architectural Technology at Suffolk County Community College. "However, I realized  that all girls are not equally supported in their ambitions, especially if they are interested in technology-related occupations."
According to the U.S. Department of Labor, as of 2016, women accounted for only 15% of engineers and architects and 25% of computer scientists and mathematicians. What's more, while women make up 59% of the total workforce, their number is only 30% across major technology companies.
Nurturing Talent on the Vine
To help young women better understand the existing technology-related opportunities, Professor Niemann has assembled a committee of professors, instructors and administrators from Suffolk County Community College to create an exciting event on April 4, 2020, on the Ammerman Campus in Selden that focuses on girls in grades 9 through 12. The event, "Power Up! Girls in Technology," includes breakout sessions and hands-on demonstrations from professors and professionals in various technology-related fields, including engineering, construction/architectural technology, information technology, automotive technology, cybersecurity, and radio/TV production. "We want young women to understand that anything is possible and, if you love what you do, then it's not work," says Professor Niemann. "If you combine your interests, your personal strengths and the job market needs, then you have an opportunity to live out your dream job."
Irena Da Gama Paes, a first-generation Suffolk student, began to get intrigued with building things as a young girl in Poland. "My dad was a builder and I love the process of learning, preparing and then pulling everything together for a beautiful outcome," she says. Despite the reality the building and construction industry is male dominated, she says her Suffolk professors and classmates are very supportive. "I really enjoy our teamwork and I am accepted and inspired each day." After graduating with her associate degree from Suffolk, Ms. Da Gama Paes plans to transfer to Farmingdale State College and earn her bachelor's degree. She then hopes to land a job with a developer that specializes in commercial construction and design.
With more than 70 academic programs in total and many related directly or indirectly to technology, Suffolk County Community College offers an abundance of opportunities for young women with an interest in technology. Here are just a few of them:
Automotive Technology
According to the U.S. Bureau of Labor Statistics, employment of automotive service technicians is projected to continue to grow as the number of vehicles continues to rise. Both the Automotive Technology and Automotive Business degree programs prepare students for employment as automobile technicians and more. The program includes partnerships with Honda, Toyota, General Motors, Nissan, Subaru, Chrysler and Ford, to name just a few. "We are embracing and empowering a new generation of female automotive leaders," says Teresa Noto, Assistant Professor of Automotive Technology. "In addition to hands-on instruction, we host support seminars with women role models in the industry and assist in initiating paid mentor-ship opportunities. All of our graduates are now currently employed in the field."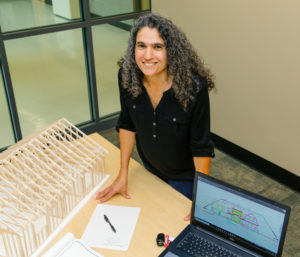 Construction/Architectural Technology
This program prepares individuals for employment in the fields of architectural technology, construction or engineering-construction. Curriculum content includes the principles of design, drafting and related professional practices in the field. Graduates can work with architects, civil engineers or related professionals. Subject matter includes surveying, site planning, estimating and scheduling, and other technical skills needed for the construction industry. Many graduates of this program go on to pursue a bachelor's degree in architecture or a related field.
Cybersecurity and Information Assurance
The cybersecurity field is generating jobs at a very fast pace and many professionals focus on the protection of social security and credit card information, financial transactions and sensitive data. Students who complete the degree and certifications can expect to find employment in industries including financial services, health care, IT, or any organization that relies on the internet. Cyber professionals may also be focused on upgrading computer networks and regulating data access, or responding to breaches and viruses.
Engineering Science
"Suffolk's curriculum was challenging and I had really great professors," says Juliana Volpe, a Suffolk graduate and Mechanical Engineering student at Stony Brook University. I love the design aspect of engineering and creating something out of just an idea." This program provides the fundamental scientific and technical preparation for students who plan to continue their studies toward a baccalaureate degree in computer engineering, electrical engineering, mechanical engineering and general engineering science at a four-year institution. Entering students need to have completed four years of high school math and chemistry, with physics recommended, and must have a minimum high school average of 80.
Information Technology
This program prepares students for rewarding careers in Network Design and Administration or Computer Information Systems. Depending on the program track, students are taught various aspects of the management of information technology, such as performance measurement, program development, disaster recovery, security, business analysis, top-down design of systems and writing of technical documents.
Manufacturing Technology
The associate degree in Manufacturing Technology affords graduates opportunities to be employed as Computer Numerical Control (CNC) programmers, manufacturing engineer assistants, forepersons, engineering-design-team members and manufacturing supervisors. The program covers an array of technologies, including Computer Numeric Control (CNC) machining and 3D printing.
Radio and Television Production
Radio/TV Production is an exciting program for students who plan careers in video and sound or related industries. Three sound production studios, a 1200-square-foot television studio, electronic field production equipment, digital filmmaking, a student run internet radio station, 4K editing studio, remote television production truck and non-linear editing suites provide state-of-the-art facilities to create sophisticated programs. Graduates can enter the industry immediately or continue their studies at the university level
For more information about technology-related programs at Suffolk, simply call 631-451-4111 or visit sunysuffolk.edu/Enroll.
Drew Fawcett