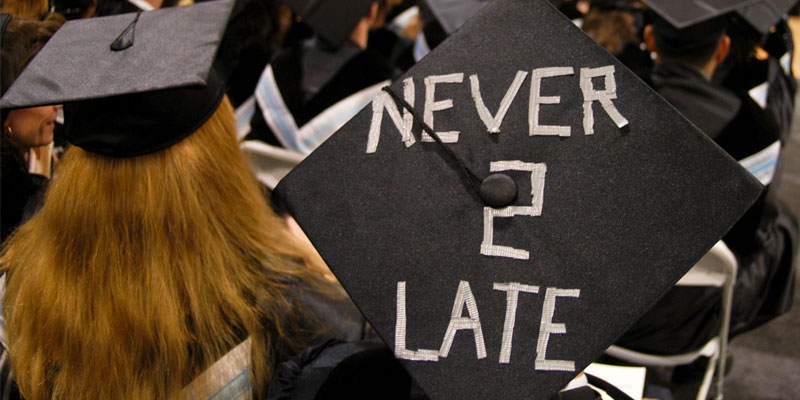 Changing careers often means going back to college to learn new skills. Community colleges are usually the first place to which career changers turn because these colleges understand the challenges faced by older students who often have family and job responsibilities.
With its affordable tuition, flexible scheduling options and experience serving older students, Suffolk County Community College is your best choice for gaining the skills and credentials you need to advance your career and enrich your life.
More Support
Suffolk supports learning through small class settings and personal attention from faculty with credentials from many of the country's most acclaimed colleges and universities. Many faculty members know students by name. For most adult learners, this is a better choice than a large university campus with its 200-plus seat lecture halls.
Affordable Tuition
Getting the most value from your educational investment is more important than ever. Suffolk is the largest community college in the State University of New York (SUNY) system. Many choose to earn an associate degree at Suffolk and transfer with full credit to a highly-rated four-year college or university to pursue a bachelor's degree. By spending the first two years of their higher education at Suffolk, students receive a quality education while saving tens of thousands of dollars.
Career Starters and Career Changers
Suffolk offers more than 100 degree and certificate options, including some of today's most sought-after programs such as Cybersecurity, Nursing, Culinary Arts, Theatre Arts, Radio and Television Production, Criminal Justice, and many more. Students seeking select classes to enhance particular career skills will also find everything they need here, as they prepare themselves for competitive careers in the regional workforce. The College's Office of Workforce Development works closely with area employers to ensure a pipeline of skilled and credentialed students in CNC machining, welding, soldering and other growth areas to meet projected workforce demands. Suffolk also offers English as a Second Language (ESL) and a variety of continuing education classes to Suffolk County's residents.
Flexible Scheduling
While most people understand that college could help their career and enrich their life, they wonder: Can it fit into my busy life? Suffolk knows that you have other obligations, so the College offers classes in several formats to accommodate adult lives. With early morning, day, evening, weekend and online class offerings, there are choices that make it easier for returning students to achieve the future they deserve.
For more about opportunities at Suffolk for non-traditional students, simply call 631-451-4111 or visit sunysuffolk.edu/Enroll.
Mary M. Feder