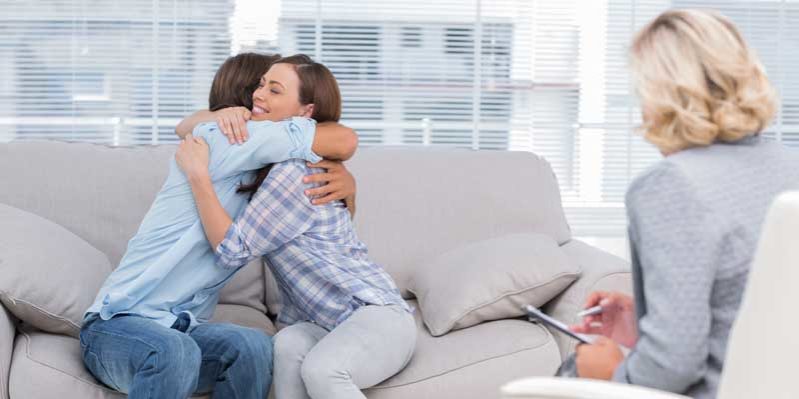 By Mary M. Feder
When Victoria Biancarosa joined Suffolk County Community College, she moved in and out of a few different degree programs as she tried to find her niche. However, after a few human services classes, she knew this was her chosen career.
"Once I found human services, I knew that I was in love with this field," she says. "It was the culmination of all the things I wanted to be involved with, and my professors at Suffolk were extremely knowledgeable and available to help every step of the way."
Even in a world filled with high-tech gadgets, nothing replaces the human touch. Human services professionals are on the front lines in serving and caring for those who are most vulnerable.
Students who graduate with a degree in human services often become advocates, youth workers, mental health aides, or case managers. They work in schools, government agencies, prisons and nonprofit groups.
This broad liberal arts education, combined with applicable skills, prepares students to launch a career or continue to a four-year school for further education in social work, human services, or psychology.
Some students are immediately drawn to this field. Others determine their career choice first then educate themselves. Either way, the call to help others can lead to a very fulfilling career.
A Degree in Human Services Prepares You to Change Lives
"At Suffolk, the Human Services Program prepares you to be an agent of change and to make a positive impact on the lives of others," says Caitlin Parzych, Human Services Program Coordinator at Suffolk County Community College.
The Human Services Program at Suffolk also teaches students how to apply professional helping methods in a broad range of settings, including social services agencies, healthcare agencies, mental health facilities, residential facilities and more. With this degree, students will develop leadership and interactional skills to better support the people in their local community.
In the Human Services Program, students learn about human behavior and systems. They learn how human biology, psychology, and social forces influence each other and impact people. They also learn ways to help people meet their physical, mental, and emotional needs. Through courses in social welfare, psychology, and biology, among other disciplines, students develop skills in critical thinking, communication, and problem-solving.
A Growing Career Sector
The U. S. Bureau of Labor predicts that social work and human services positions will offer above-average growth with employment opportunities increasing by 15 percent through 2026.
"By choosing to pursue an education in Human Services at Suffolk, students are making an impact in their own lives, as well as the lives of others," says Ms. Parzych.
The College offers students opportunities to network and enhance their résumés, and to improve their ability to directly enter the workforce. Through internships, students can apply the skills they have learned in the classroom, and develop additional skills through on-the-job training. More than half of Suffolk's interns in the 2016-2017 academic year were offered employment through Suffolk's internships.
Coursework is also designed to meet the prerequisites of local Bachelor of Social Work or Bachelor of Human Services programs. Suffolk has articulation agreements to facilitate a smooth transfer process for students wishing to continue their education at  Adelphi University, LIU–Post, Molloy College, St. Joseph's College and Stony Brook University.
"Our students are well prepared for further education in social work, or for entry-level jobs in the field," says Ms. Parzych.
For more about Suffolk's Human Services Program, simply call 631-451-4111 or visit sunysuffolk.edu/Enroll.