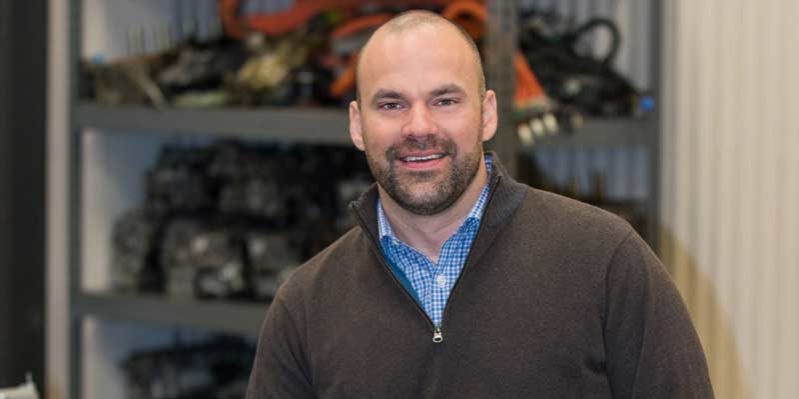 <>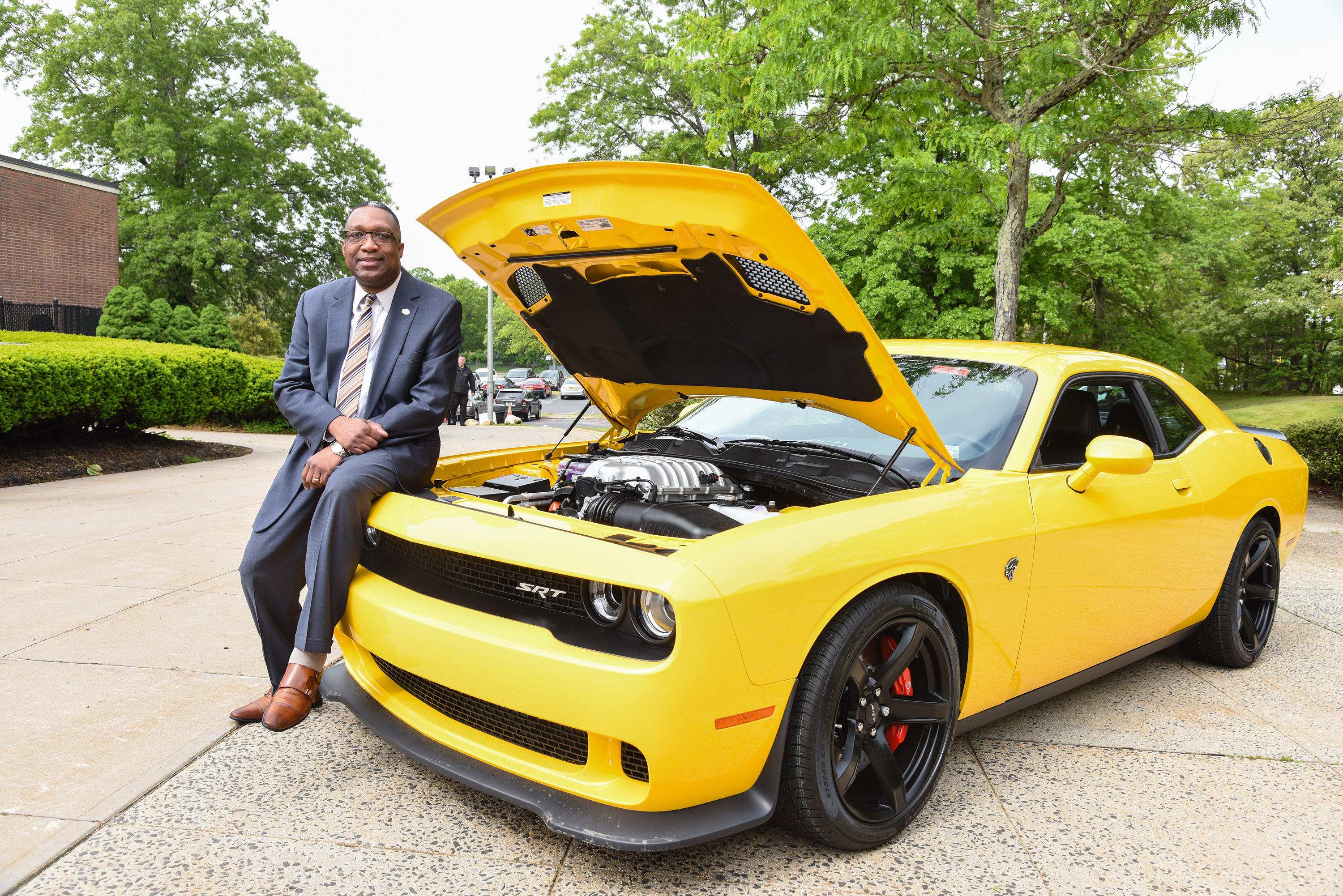 Suffolk President Dr. Shaun L. McKay has seen the Automotive Technology Program continue to earn recognition.
By Drew Fawcett
If you want to get on the road with one of today's hottest careers, consider getting behind the wheel of the Automotive Technology Program at Suffolk County Community College. Today's automobiles are equipped with complex computer and electronic systems. Highly trained, skilled technicians who understand leading-edge automotive technology are needed both locally and nationwide. "In our region, experienced technicians can make upwards of $100,000 annually," says David Macholz, Academic Chair and Director of Automotive Technology at Suffolk. While many graduates of the program become technicians, some also branch out into other areas, including service, finance, sales and more. A general manager at a Long Island-based dealership can command a salary of $250,000, with some able to earn significantly more.
According to the U.S. Bureau of Labor Statistics, employment of automotive service technicians is projected to grow six percent from 2016 to 2026. The number of vehicles in use is expected to continue to rise. More entry-level service technicians will be needed to perform basic maintenance and repair, such as replacing brake pads and changing oil, on these vehicles. Increased adaptation of new technologies, such as electric vehicles, can present additional opportunities for knowledgeable and certified professionals.
Setting the Pace
Over the past 30 years, Suffolk's Automotive Technology Program has evolved to keep pace with changes within the automotive industry. "Our program continually realigns with industry needs to ensure that our graduates are job-ready," says Mr. Macholz.
At Suffolk, you'll find state-of-the-art equipment, top-notch factory-trained and certified instructors, outstanding training opportunities and key industry partnerships with auto manufacturers including BMW, Fiat-Chrysler, General Motors, Honda, Subaru and Toyota. Suffolk's program is accredited by the National Automotive Technicians Education Foundation (NATEF) and has received national honors and is recognized as one of the top training programs in the region.
In particular, Suffolk's partnerships through Fiat-Chrysler MOPAR CAP (Career Auto Program) local, General Motors ASEP (Automotive Service Educational Program), Honda's PACT (Professional Automotive Career Training), Subaru University, and Toyota's T-TEN (Technician Training Education Network) program prepare students to work as manufacturer-certified technicians at their sponsoring dealerships. These programs also prepare students for the National Institute for Automotive Service Excellence (A.S.E.) certification tests. Examples of typical automotive technician job opportunities include service technician, service writer, assistant service manager and shop foreman. It's worth noting again that there are a wealth of opportunities within the automotive industry and, on average, there are more than 40 different positions within a typical dealership.
Suffolk also recently signed a partnership with Hunter Engineering, the world's leading under-car service company in the industry. In addition, Suffolk partners with the National Coalition of Certification Centers (NC3) to provide students with a pathway to stackable industry certifications to enhance their employability. "We may have the most partnerships on the Eastern seaboard, if not in the entire nation," says Mr. Macholz. "The value that these partnerships bring to our students is unparalleled."
Suffolk students learn general automotive repair, servicing and diagnostics, which includes theoretical and practical training in engine overhaul, engine performance, automotive transmissions, power trains, steering and suspension and brakes, as well as electrical/electronic systems and air conditioning.
"Suffolk helped me to ultimately land my dream job," says Suffolk graduate Michael Scamardella. Mr. Scamardella, of Lynbrook, NY is a Field Technical Specialist for Lexus. He works with metro-area Lexus technicians to ensure that they are apprised of the latest advances and, when needed, provides advanced diagnoses. "Suffolk prepared me with a wealth of knowledge and training," he says. "Suffolk's auto tech graduates are a gift to dealerships because they are so far ahead of the curve."
Charging Up New Opportunities
Suffolk's Automotive Technology Program has embraced the increased interest in alternative fuels and hybrid technology. According to Forbes, in 2016, more than 159,000 electric vehicles (EV) were sold in the United States — a 37 percent increase from 2015. "We're teaching skills that translate to even the newest advances," says Mr. Macholz. "Technology is changing at a rapid pace and we are teaching students research methods so that they can think critically and develop diagnostic skills to keep pace with new advances."
Antoinette Jackson is in her final year at Suffolk and plans to take over her parents' auto repair shop. "I wanted to learn about all of the newer parts and technologies," she says. "Now I'm learning about everything, including how all the parts in a car talk to each other. It's exactly what I was looking for."
Suffolk's Automotive Technology Program receives approximately 275 applicants each year and admits just over 100 students annually. It is planning to add an AAS degree in Automotive Business, as well as one-year certificates in Automotive Business and Automotive Maintenance and Life Repair. It is also exploring an Automotive Collision Program in the near future, as well as possible Marine and Diesel programs.
For more about Suffolk Automotive Technology Program, simply call 631-451-4111 or visit www.sunysuffolk.edu/Enroll.