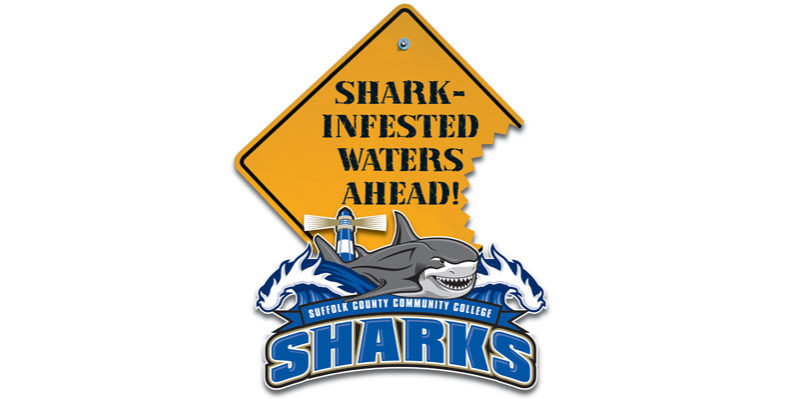 By Drew Fawcett
Just like a great white shark, Suffolk's student-athletes are powerful, agile and fierce. With a rich history of good sportsmanship and team success, it's not surprising that Suffolk Sharks continue to be recognized for their athletic prowess.
At Suffolk, our student-athletes are committed to the overall vision and mission of the College," says Neftali Collazo, Associate Dean of Athletics and Special Events.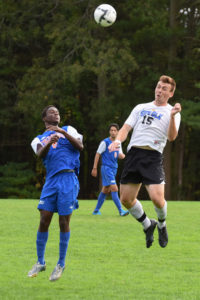 "We make sure that our student-athletes are reaching their full potential academically, socially and through the realm of competition. We create a safe and supportive environment in which student-athletes can achieve their educational goals and find success in their sport.
To date, Suffolk has won 87 Region XV Championships, including three from this past fall. Suffolk participates in the NJCAA Division III and is home to 12 national team championship titles and 44 individual national championships.
This year, Suffolk athletics placed 3rd in the National Alliance of Two-Year College Athletic Administrators (NATYCAA) Directors' Cup. In the past six years, Suffolk has been awarded two 6th place finishes, two 3rd place finishes, one 2nd place finish and one 1st place finish in this national competition.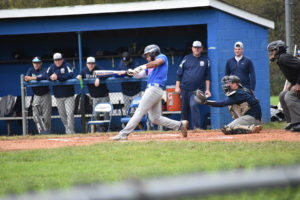 Jessica Parente transferred to Suffolk from Mount St. Mary's College and immediately found her home. "I developed as a person, an athlete, and as a student," she says. "I was able to grow as a leader and take part in opportunities that I will never forget. Being a Shark created memories and relationships that I will carry with me forever." While playing softball for Suffolk, Ms. Parente was recognized as an All-American by both the National Junior College Athletic Association (NJCAA) and the National Fastpitch Coaches Association (NFCA). 
Ms. Parente's story is praiseworthy but not unique. Suffolk's student-athletes routinely earn All-Academic Honors and graduate and transfer to colleges and universities including St. John's University, Coastal Carolina University, Furman University, Stony Brook University, Farmingdale State University, Queens College and more. For instance, after graduating from Suffolk in 2016, Sean Boyle transferred to Dallas Baptist University and is currently pitching for the New York Yankees farm organization.
Whether participating in sporting events as an athlete or a cheering fan, Suffolk students enjoy a full college experience with the opportunity to get involved, have fun and become part of something bigger than themselves.
For more about Athletics at Suffolk, simply call 631-451-4111 or visit sunysuffolk.edu/Enroll.
Men's NJCAA-Sponsored Sports
Baseball
Basketball
Bowling
Cross Country
Golf
Lacrosse
Soccer
Tennis
Track and Field
Women's NJCAA-Sponsored Sports
Basketball
Bowling
Cross Country
Soccer
Softball
Tennis
Track and Field
Volleyball
Club Sports
Cheer
Dance
Equestrian
Ice Hockey