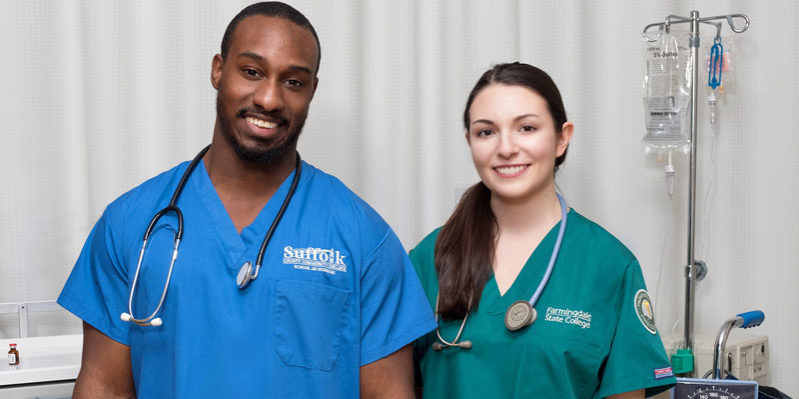 Finish Summer Smarter!
Enrolling in Summer Session classes at Suffolk allows college students to build on what they've been learning while advancing toward graduation. Studies even show that students who take classes year-round are three times more likely to graduate. High school students can also get a jump start by taking summer classes at Suffolk before starting college. Suffolk's credits transfer to SUNY schools, as well as many private four-year colleges and universities. Suffolk offers five- and eight-week sessions that start on June 3rd  or July 8th. For more about earning college credits during Suffolk's Summer Sessions, please call 631-451-4111 or visit sunysuffolk.edu/summersessions.

Finding a Scholarship Just Got Easier
Last year, the Suffolk Community College Foundation awarded hundreds of thousands of dollars in scholarships for incoming, continuing and graduating Suffolk students. Our online management system makes it a snap to search and apply for scholarships. Simply visit sunysuffolk.edu/scholarships to start searching now.

Tour of Suffolk's Campuses, Virtually
Explore our three campuses and two downtown centers with the click of your mouse. Take a virtual tour to see what our campuses and facilities look like and to learn more about the programs and services we offer. Visit sunysuffolk.edu/virtualtour.
Hotel and Resort Management Students Tour Hilton Headquarters
Students from Suffolk County Community College's Hotel and Resort Management Program recently became the first college or university group to tour Hilton's Innovation Gallery at Hilton's Worldwide Headquarters in McLean, Virginia. The Innovation Gallery allows Hilton to present its new hotel brands, products, and cutting-edge vision to key constituents, inspiring them to think differently about hospitality and the future of the service industry. Following this visit, two Suffolk students were awarded internships — one at the Doubletree Hotel in Boston, MA and one at the Hilton Hotel in Seattle, WA. Suffolk's Hotel and Resort Management Program is a vital part of the College's overarching Culinary Arts and Hospitality Program that partners with many hotels and resorts to prepare students for rewarding careers within the industry.
Innovative "RN NextStep" Nursing Partnership with Farmingdale State College
Suffolk County Community College and Farmingdale State College have announced an exciting new joint admission program that will allow selected students who are accepted into Suffolk's nursing program to be simultaneously accepted into Farmingdale's Bachelor of Science in Nursing (BSN) Program. Designed with an eye toward creating a pathway for Licensed Practical Nurses (LPNs) to earn a baccalaureate degree, "RN NextStep" students will complete their first two years of study at Suffolk then directly matriculate into Farmingdale State College's BSN degree. The program accepts students each spring semester and will allow aspiring nurses to affordably study – and potentially – stay right here in our region. Suffolk also has a similar partnership with Stony Brook University that starts nursing students during fall semesters through their NursingFirst joint admissions program.