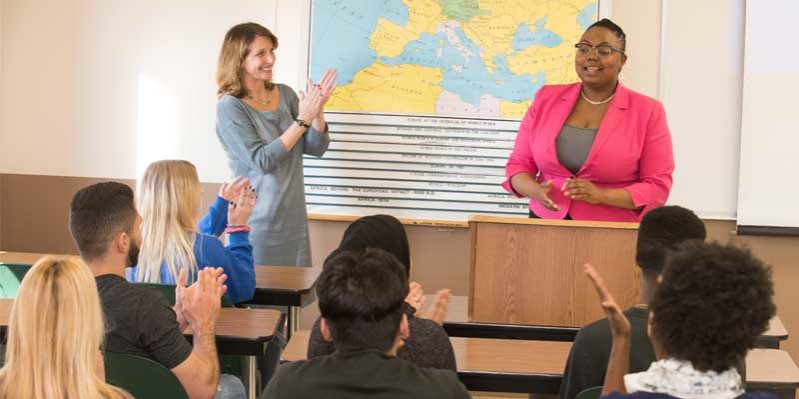 By Mary M. Feder
Excellent communication skills are key to success in life, career and relationships. Without effective communication, there can be misunderstanding, frustration, or even disaster caused by misinterpreted or poorly delivered messages.
Communication is the process by which we exchange information between individuals or among groups of people. During this process, we try as clearly and accurately as we can to convey our thoughts, intentions and objectives.
One of the very best reasons to work on your communication skills is rather simple: it's what employers want. In employer surveys, communication skills consistently rank at the top of the list of soft skills hiring managers look for in new employees.
"The practical skills of small group and interpersonal communication go a long way toward success in any industry. Despite technological advances, employers are looking for individuals who have the ability to listen, lead, and explain their actions," says Virginia Horan, Associate Professor of Communication and Academic Chair of Communication and the Arts at Suffolk County Community College's Michael J. Grant Campus in Brentwood. "Those who master these skills definitely have an edge in today's increasingly competitive job market."
Liberal Arts-Based Curriculum
At Suffolk, the Communication Studies Program offers a broad-based curriculum of core liberal arts requirements with a special emphasis on theoretical and applied course work in human communication. These courses help students succeed in any career they are looking to pursue. The Associate of Arts degree in Communication Studies provides students with hands-on experience and the opportunity to gain the in-depth knowledge required to get started in the workplace. It can also prepare students to transfer to a four-year university or pave the way for advanced degrees in law, business, medicine, and more.
Suffolk has articulation agreements with Adelphi University, Five Towns College, Hofstra University, LIU, NYIT, and St. Joseph's College. This means students who are successful in Suffolk's Communication Studies Program can complete their prerequisite classes at Suffolk and ensure a continuous pathway that provides a simplified, guaranteed transfer process.
Samantha Reeves, Suffolk's 2017 Michael J. Grant Campus commencement speaker, was a communication studies major. As a returning adult student, Ms. Reeves says she chose the field of communication studies because she was looking for a broad range of career options. "I wanted to pursue a career that could not be easily replaced by computers," she says. "With a degree in communication studies, I have so many options. I am currently working toward a Bachelor's Degree in Communication at SUNY New Paltz with a concentration in public relations."
"Our program offers students a wide variety of classes, as taught by experts in the field. Students will learn the importance of ethical standards – and be able to apply these notions in courses outside the discipline and in the real world. It is important to be able to communicate your ideas in a manner that is both clear and engaging. Our instructors stress these points, regardless of the particular class they are teaching," says Dr. Michael Boecherer, Associate Professor of English and Chair of the Humanities Department at Suffolk County Community College's Eastern Campus in Riverhead.
Additionally, through an active chapter of Sigma Chi Eta, the official community college honor society of the National Communication Association, Suffolk students can exchange ideas about the communication field, further their networking opportunities and be rewarded for outstanding academic achievement.
Career Opportunities
"Communication studies majors strengthen their critical thinking skills while learning to communicate effectively in relationships and in formal presentations," says Thomas Bovino, Professor and Academic Chair of Communication at Suffolk County Community College's Ammerman Campus in Selden.
Mastering these skills makes you more marketable. Most communication students go on to earn a bachelor's degree in fields including advertising, public relations, sales, corporate training, human resources, marketing, broadcasting and business. The ability to communicate effectively with superiors, colleagues, and staff is essential in almost every industry.
To learn more about Suffolk's Communication Studies Program, simply call 631-451-4111 or visit sunysuffolk.edu/Enroll.