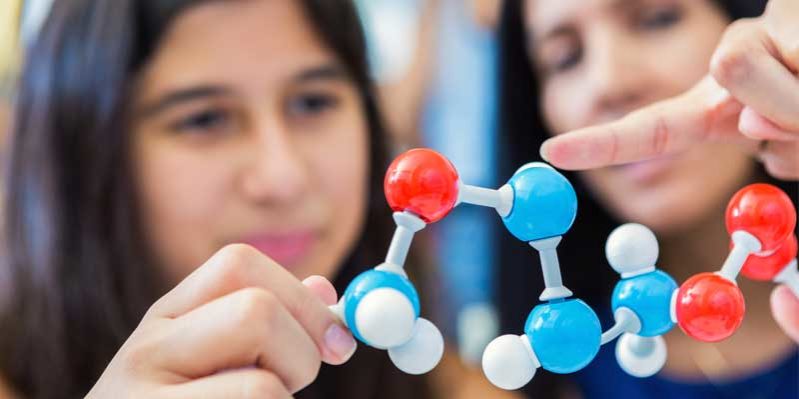 By Mary M. Feder
If your child had an IEP (Individualized Education Plan) or a 504 plan in high school, you must be familiar with the parent's role in the process. Certainly, you had access to the support and service providers and were able to track your child's program.
"In college, it is a different story," says Jennifer Forni, College Director of Disability Services at Suffolk County Community College. "For some parents, this can be a difficult adjustment at first. All colleges have a Disability Services Office to support students with disabilities. However, the services and accommodations that are provided may differ from the high school experience."
Students with disabilities may utilize accommodations to level the playing field on the college level. However, unlike the way the process worked in high school, requesting academic accommodations at the college level is the student's responsibility and the student is required to self-disclose a disability to the College in order to receive accommodations.
The process of applying for accommodations happens separately from the college application process. It usually begins when the student has been accepted and enrolled. In order to get accommodations in college, the student needs to register as a student with a disability. This happens with the Disability Services Office, not the Admissions Office. This is a confidential process and records are kept separate.
Suffolk students who need accommodations must submit written documentation of their disability to their campus Office of Disability Services as soon as they are accepted to the college. At Suffolk, there are disability services counselors available on each campus.
"This will allow the College sufficient time to make arrangements for accommodations and services before students take placement tests and before the start of classes," says Ms. Forni. "It is important that this is done prior to taking any college placement tests so that accommodations, such as use of a calculator, extra time, or a reader, can be used for these exams."
Transitioning to Higher Education
"At the college level, all students are held to the same academic standards," Ms. Forni explains. Reasonable accommodations are adjustments to policies, practices and procedures that level the playing field for students with disabilities, as long as such adjustments do not lessen academic or programmatic requirements.
Accommodations are determined on a case-by-case basis, after a disability services counselor meets with the student and considers both the student's needs, as described in their disability documentation, and the technical academic standards of their course or program.
Andrea Vittorio-Geib is one of the disability services counselors at the Michael J. Grant Campus of Suffolk County Community College. Having had her own 504 plan in high school, she can relate to the students she sees and completely understands how they are feeling. "I know what it's like to be in their shoes. They have to work harder than everyone else just to process the same material," she says. "What helped me be successful was understanding my weaknesses and preparing ahead for the challenges." Through her perseverance, Ms. Vittorio-Geib, a Suffolk alumna, now has a Master's Degree in School Counseling and is working on a second Master's Degree in Disability Services in Higher Education.
Confidentiality and Privacy
Arrangements and delivery of student accommodations are confidential. The Office of Disability Services releases necessary information only to those individuals involved in providing services. The Office does not provide faculty members with copies of documentation or disclose a student's specific disability. Instead, students are provided with a letter confirming the accommodations for which they have been approved. The student must decide which professors to share this information with. The Office of Disability Services cannot contact professors or share additional information without the permission of the student. In addition, the Office is unable to share information with parents, as there are laws protecting the student's privacy.
Fortunately, Suffolk students who have a documented disability are supported by the Office of Disability Services in order to participate in all aspects of college life.
For more information about Disability Services at Suffolk, simply call 631-451-4111 or visit sunysuffolk.edu/Enroll.