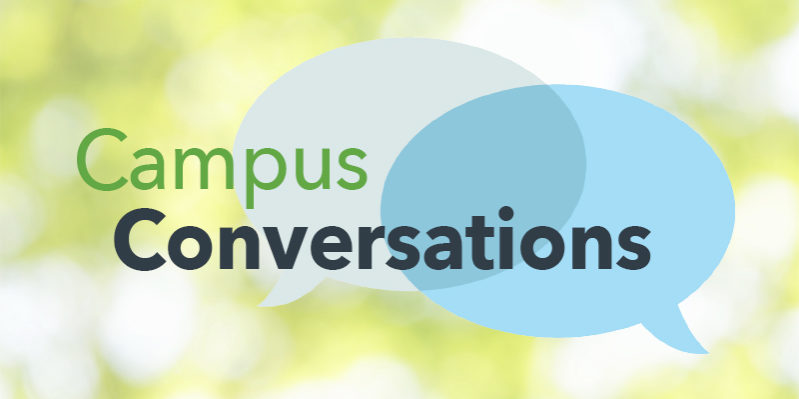 Learning Resource Center to Make Debut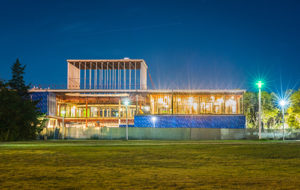 A new 74,198 square-foot Learning Resource Center (LRC) will officially open on the Michael J. Grant Campus in Brentwood for the fall 2017 semester. The building will house traditional library spaces and also include a lecture hall, classrooms, writing and reading centers, computer labs, tutoring and testing rooms, and a teaching and learning center. "The new Learning Resource Center will serve as a powerful symbol of the value that the College and its students bring to the vitality of our shared community," says Suffolk President Dr. Shaun L. McKay.
Success Doesn't Stop for Summer
Summer Sessions at Suffolk allow college students to build on what they've been learning, while moving toward the fast-track to graduation. Studies even show that students who take classes year-round are three times more likely to graduate. High school students can also get a jump start by taking summer classes at Suffolk before starting college. Suffolk's credits transfer to SUNY schools, as well as many private four-year colleges and universities. For more about earning college credits during Suffolk's Summer Sessions, please call 631-451-4111 or visit sunysuffolk.edu/SummerSessions.
Innovative "Nursing First" Partnership with Stony Brook University
Suffolk County Community College and Stony Brook University have announced an exciting new joint admission program that will allow selected students who are accepted into Suffolk's Associate of Science degree in Nursing Program to be simultaneously accepted into Stony Brook's BSN program. Students accepted as Nursing First scholars will complete their first two years of study at Suffolk then matriculate seamlessly into Stony Brook University's Bachelor of Science degree in Nursing. This initiative will allow aspiring nurses to affordably study – and potentially stay – right here in our region. There is a demand for increased health care professionals in our area and the New York State Department of Labor is forecasting the need for a 15% increase in registered nurses on Long Island.
New $2.9 Million Grant Will Help Train Regional Workers
The U.S. Department of Labor has awarded Suffolk County Community College a $2.9 million grant that will help to develop upwards of 350 qualified workers over four years to provide essential and hard-to-fill jobs for regional manufacturers and businesses. The training will be free for the workers, and grant funds will also support the creation of paid internships. Specifically, the grant will be used to design "career pathway" tracks in manufacturing, cybersecurity, and health care information occupations. This is the largest grant award in the College's history.
SCC Foundation to Honor Randi Weingarten at May 4th Gala Event
The Suffolk Community College Foundation will honor Randi Weingarten, President of the 1.6 million-member American Federation of Teachers (AFT), AFL-CIO, at the Salute to Excellence Gala on Thursday, May 4, 2017, at the Hilton Long Island in Huntington. Prior to her election as AFT president in 2008, Ms. Weingarten served for 12 years as president of the United Federation of Teachers, AFT Local 2, representing approximately 200,000 educators in the New York City public school system. She has been cited as one of the most influential New Yorkers of the past 25 years. The gala will benefit the Suffolk Community College Foundation, a designated 501(c)(3) nonprofit corporation, formed to foster student success and advance academic excellence. Last year, philanthropic gifts made to the Foundation funded more than $600,000 of student scholarships. For gala information, please visit sunysuffolk.edu/gala.
Want to learn more? Tell us what information you're looking for in the form below.